It was an unforgettable music experience that almost didn't happen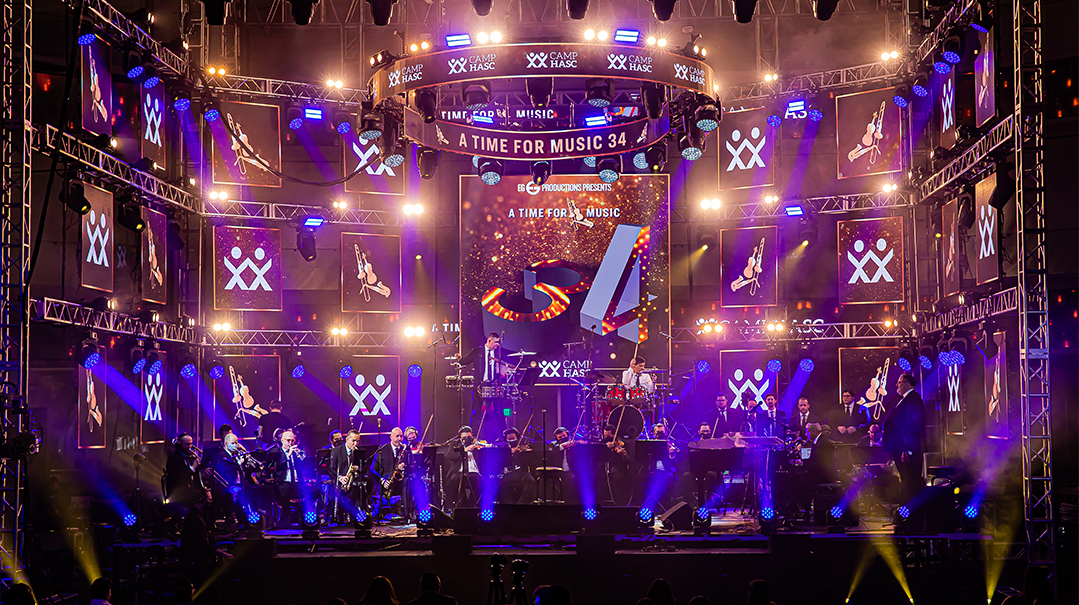 After 33 years, could a HASC virtual concert even work?
It was an unforgettable music experience that almost didn't happen. Producer ELI GERSTNER admits he was initially skeptical about producing a virtual HASC concert this year. "We did a tremendous Chol Hamoed Pesach virtual event last year, but as the pandemic stretched on ten months later and everyone experiencing 'Zoom fatigue,' yet another online event didn't seem enticing. My feeling was that people have seen so much already, let's just leave it for this year." He was also aware that if HASC did go with a virtual show, the concert would have to be "the biggest event ever."
The HASC board met. Other options were raised. But in the end, the answer was, in a sense, a foregone conclusion. Camp HASC needed to go ahead and create another summer of magic for its campers. And how would salaries and expenses be paid without A TIME FOR MUSIC?
A Time For Music, Camp HASC's iconic annual show, has traditionally had a live audience of 3,000 in the auditorium, at an average ticket price of $500. Opening it up to a virtual audience — which included 500,000 viewers on the night — was a one-time opportunity to widen the scope of HASC's reach. Families who could never have afforded the experience would now join the HASC family. At the same time, though, HASC's directors had to keep the camp and their ultimate fundraising goal in mind. They were determined to raise $3 million.
Eli felt strongly about having a live audience present, to provide that incomparable energy and emotion. With all theaters and venues closed due to COVID though, finding a suitably large location was a major hurdle. The American Dream Mall, in East Rutherford, New Jersey, was raised as a possibility, since its size enabled the required social distancing for those few hundred who would be in the live audience. Eli is indebted to the Ghermezian family for their openness to fulfilling HASC's dream.
"When I told them about the space we needed, they showed me the ice skating rink. It was vast, I saw. But how could we safely build a stage on ice without cracking it?" It took a specialist architect over 50 pages to create a set of plans for how a temporary structure could be built on the ice, with the tons of weight of steel evenly distributed to avoid cracking. Then, the state of New Jersey had to issue a building permit for the structure. With a three-tiered gallery surrounding the rink, a total of 350 spectators could attend the evening in person, but for this, too, they needed the relevant health permits.
It seemed to the HASC team as if the regulations and restrictions were changing weekly. A big bump in the road came just ten days before the event, when it became clear that Israel was extending its airport closure and neither performers nor HASC board members based there would make it to the concert. Plans had to be changed again and again, while the possibility of last-minute cancellation loomed until the final hours.
"This was far and away the hardest thing I ever did," says Gerstner, looking back at sleepless weeks of incredible effort and problem-solving. "But seeing those donations coming in, down to the smallest $2 gifts that were hitting the screen, made it all worthwhile."